Lise Weil, editor of Dark Matter Women Witnessing, was founder and editor of the US feminist review Trivia: A Journal of Ideas (1982-1991) and co-founder of its online offshoot Trivia: Voices of Feminism, which she edited through 2011 and which is now archived here. Her memoir, In Search of Pure Lust, appeared in 2018 with She Writes Press in the U.S. and Inanna Press in Canada. She lives in Montreal and teaches in Goddard College's Graduate Institute, where she recently helped found a concentration in Embodiment Studies. www.liseweil.com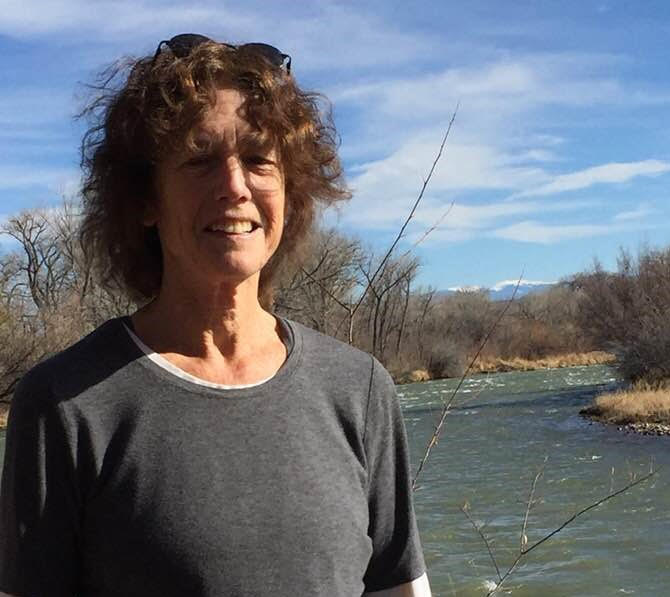 Kristin Flyntz is the editorial content director for a corporation. Her interests include the Literature of Restoration as taught by Deena Metzger, and the principles and practices of Being Sanctuary, to which she was introduced by G.A. Bradshaw and the Kerulos Center for Nonviolence. Her work has appeared in Dark Matter: Women Witnessing, Cloud Women's Quarterly Journal, The Corona Transmissions, and The Pivot: Addressing Global Problems Through Local Action. She lives in Connecticut with her husband and two feline companions.
Metta Sama is author of four poetry chapbooks, most recently, the year we turned dragon (Portable Press @ Yo-Yo Labs), and two full-length poetry collections, most recently, Swing at your own risk (Kelsey Street Press). An award-winning poet, her poems, fiction, CNF, literary scholarship & book reviews have been published in various literary journals and anthologies. Sáma is the founder of Artists Against Police Brutality/Cultures of Violence, a Senior Fellow of Black Earth Institute and a member of the Advisory Board of Black Radish Books.